2 for 41.
In 12 NHL playoff games, the Bruins power play has been abysmal.  Horrid.  Embarrassing.
2 for 41.
Seriously, it's not funny. Chuck is not laughing.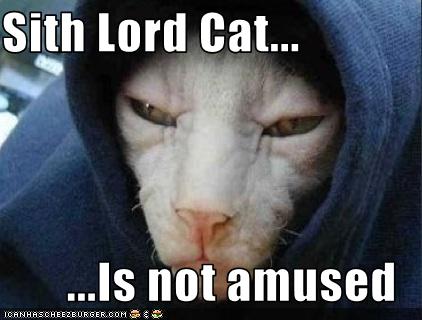 After the Bruins dropped Game 1 of the Eastern Conference finals on Saturday, I'm puzzled.  Perplexed.  Flummoxed.
What exactly is Coach Claude was working on in practice?
They had 8 days to work on this disastrous aspect of their game.  Surely, you'd think that they stop practicing that rush-in-the-offensive-zone-then-skid-to-a-stop-at-the-top-of-the-circle move that they love so well (I'm looking at you, Brad Marchand), and work on the power play.  By no means do I claim to be an expert in these things, but I'm pretty sure you're supposed to score when you have an extra guy on the ice.  5 > 4.
Why are the Bruins just passing the puck back and forth on the power play?  Point-point-hash-point-hash-other hash-point.  Boring and ineffective.
How about getting some guys in front of the net? Plant Lucic and/or Chara in front of Roloson.  Try to see the puck with those beasts standing in front of you.  If he can't see it, he can't save it.  Very simple concept, no?
Put SeguinPenguin on the PP.  Please.  Just once.  Give it a shot, Claude.  Throw caution to the wind!  Be a wild and crazy guy.
If it works out, you'll be hailed as a genius and babies all over Boston will be named in your honor.  If it doesn't, well, you can chalk it up to trying to give your team the best chance of winning.
Bruins were trotting out Recchi and Ryder out there, and while they're obviously skilled, they ain't spring chickens.  Seguin has an excitement, a youthful exuberance, a fluffy puppy mentality that could make him dangerous with the man advantage.  He so happy to be playing in the NHL Playoffs, he'll do what ever you want.  He's obvious has the skill to be playing at this level (see video below), so why not give him the chance to make a little magic?
Also, why do you sit him for 15 minutes after he scores a goal for you?  Get him out there!  Maybe he'll score a few more for you.
Yes, I am a Seguinista, if you haven't noticed.
On the other hand, maybe it is not all that simple as we all make it out to be.  I'm not a fly on the wall of the Bruins locker room or practice rink (but what I'd give if I could), so I don't pretend to know what conversations Claude, Cam Neely, and Peter Chiarelli have had or the inner working of a NHL club.  But without Savard (*sniff*) and Bergeron, the Bruins are lacking and they need to do something about it stat.
If we don't, you can kiss a shot at the shiny silver cup buh-bye.  Stammer, Squishy, Roli, Lecavalier, and Finnish Finisher, Sean Bergenheim will snatch it right up from under you.
Tags:
Boston Bruins
,
Claude Julien
,
NHL Hockey
,
NHL Playoffs
,
Tyler Seguin